ABOUT THE PROJECT & PARTNERS
OCEAN Project
The OCEAN project is an innovation and development initiative funded by the European Union to improve navigational safety through better awareness and evasive maneuvering capabilities to avoid collision with near-field threats. The project consortium comprises 13 members from 7 European countries: Norway, Greece, Spain, Denmark, Portugal, Ireland, and the UK.
The consortium will identify and address the most pertinent factors contributing to events becoming accidents, such as training, the technical, human element, or organizational factors, operational constraints, processes and procedures, and commercial pressures. They will also recommend improvements and amendments to regulations, standards, and bridge equipment design approaches.
Investigating ways to enhance navigational awareness "on the spot" and improve evasive maneuvering performance to avoid collision with near-field threats. It will deliver and demonstrate several human-centered innovations, such as the

4D Situation Awareness Display, which will improve the visualization of navigational hazards by integrating current bridge information systems with marine mammal and lost floating containers detection and tracking capacity specifically developed by the project.
The project will also design and implement a European navigational hazard data infrastructure to feed multi-source observations and hazard predictions relating to floating containers and large aggregations of marine mammals into the existing distributed maritime warning infrastructure. After the project concludes, the consortium seeks to transfer this data ecosystem to relevant European organizations for deployment and maintenance.
The OCEAN project has the potential to significantly reduce the number of navigational accidents, saving lives, protecting the environment, and reducing economic losses. It will also contribute to developing new technologies and standards that will improve maritime safety for years to come by augmenting human capabilities, not replacing them.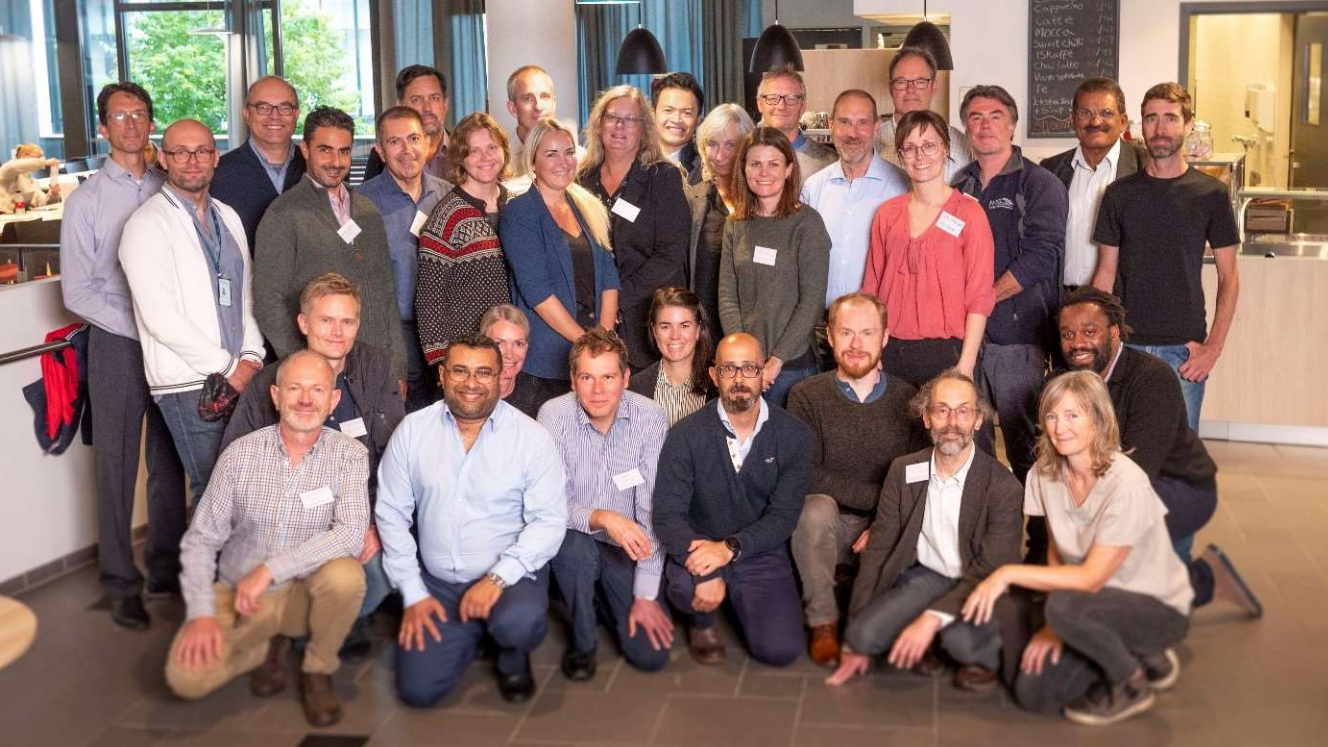 OCEAN project consortium at kick-off meeting (Oct 2022)
Members include:
Coastal administration, a ship operator, maritime safety and transport researchers, marine mammal ecology & conservation experts, companies specialising in maritime information systems & sensors, professional organisation, risk and safety management organisation, as well as specialists in data infrastructure, data fusion & satellite imaging.
Co-funded by Horizon Europe, the European Union's research and innovation programme, the consortium of 13 members represents 7 European countries, Norway, Greece, Spain, Denmark, Portugal, Ireland and UK, all located on major European coastal regions.
UK participants are supported by UK Research and Innovation Grant Number 10038659 (Lloyd's Register) and Grant Number 10052942 (The Nautical Institute).
The project launched in October 2022 and is scheduled to run for three years.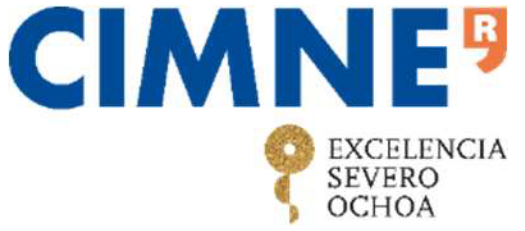 Learn More
Centre Internacional de Mètodes Numèrics a l'Enginyeria will participate in OCEAN through CENIT, its specific Research and Technology Development Group focused on the fields of transport, mobility and logistics. As a research organization strongly linked to a technical university, CIMNE prioritizes the scientific and neutral point of view in their work and activities, always considering how society can take advantage of the knowledge that applied science generates.
By subscribing you agree to our Privacy Policy. We do not share your details with other companies. You can unsubscribe at any time.