KEY EVENTS • PRESS RELEASES • IN THE NEWS
News
Erik Styhr Peterson, senior researcher at Western Norway University of Applied Sciences and the Norwegian University of Science and Technology, spoke at the OCEAN Project Stakeholders Assembly on June 1st, 2023, on how the OCEAN Project aims to improve maritime safety through better awareness and evasive maneuvering capabilities.
read more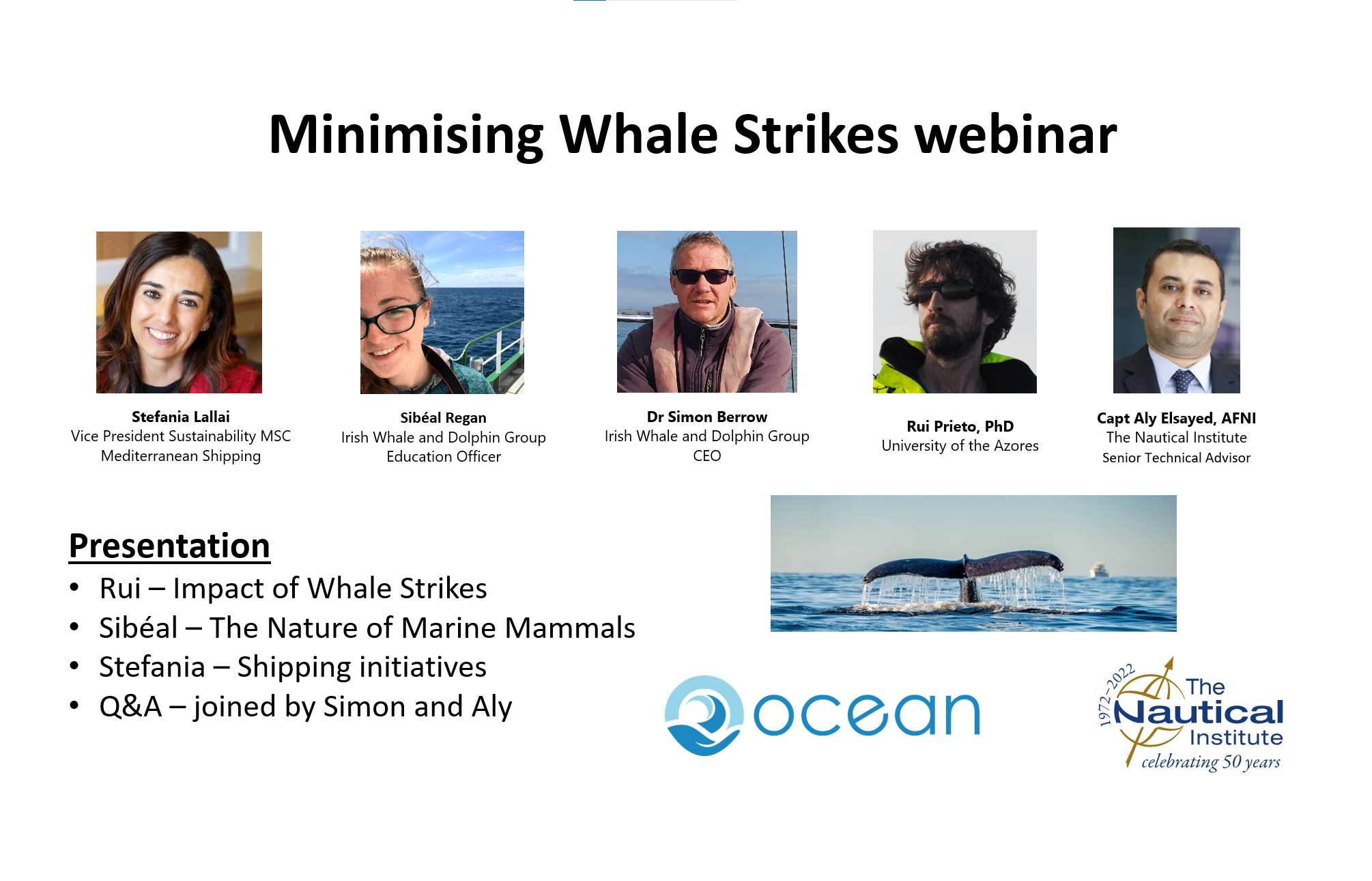 Marine Mammal Webinar, OCEAN project partners, OCEAN project partners (Ms. Sibeal Regan (IWDG), Dr. Simon Berrow (IWDG), Dr. Rui Prieto (UAC) and Capt. Aly Elsayed (NI) and MSC Vice President…
read more
Capt. Aly Elsayed presents an informative article on the vision and objectives of OCEAN project in the informative featured article in The Nautical Institute's international journal SEAWAYS (Apr 2023).
read more
Agreed on March 5th, 2023, and expected to be covering almost two-thirds of the ocean that lies outside national boundaries, the new UN 'High Seas Treaty' is set to provide a legal framework for establishing networks of Marine Protected Areas (MPAs), designed to...
read more
The OCEAN project is focused on enhancing operator awareness in navigation, to reduce the frequency of severe accidents like collision and grounding, to mitigate ship-strike risks to marine mammals, and to mitigate the risk presented by floating obstacles to ships....
read more